Far From Home
Far From Home: Refugees and Migrants Fleeing War, Persecution and Poverty is a sensitive and accessible account of the refugee crisis facing millions around the world. It examines the root causes of mass migrations from both a historical and current perspective and includes the stories of individual refugees and migrants.
This title won the 2018 Educational Writers' Award.
'Your book conveys such vital messages. I hope it reaches a wide audience.' (Rabbi Elli Tikvah Sarah, April 2019)
'The headteacher at Manorside School, Finchley, London is so delighted with this informative, accessible, and important book that she has planned a series of assemblies around it and is encouraging her teachers to use the book in classes about refugees, immigration and human rights.' (Susanna Kester, parent, February 2019)
Stories of Asylum Seekers
In this title, it was good to be able to tell the true stories of a few asylum seekers in some depth. I think it's easier for young readers to hear about the lives of individuals rather than reading lots of facts and figures about the flight of refugees.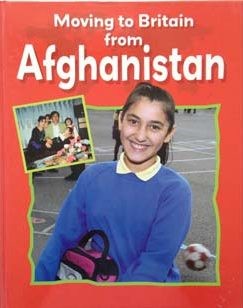 Moving to Britain from Afghanistan
For this series, the photographer and I spent time with a family from the country. Each book is from the perspective of a young child, who explains why they had to leave their country, what it is like living in the UK and their hopes and aspirations for the future.
Privacy and Surveillance
Many of us don't realise to what degree we are under surveillance every day of our lives. This book discusses the pros and cons of such surveillance and the implications for our privacy.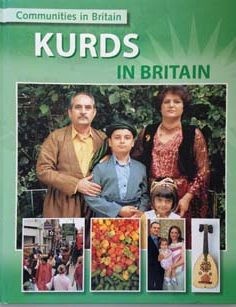 Communities in Britain: The Kurds
This title explores the Kurdish communities, one of the communities that create Britain's multicultural society. It features quotes from community members and specially commissioned photographs.
Israel and the Middle East
This title examines the roots of the Arab-Israeli conflict as well as the current divisions in Israel and Palestine including unrest over water and oil, the growth of terrorist organisations and Israel's relationships with the West and their Middle Eastern neighbours.
Migration and Refugees
This book considers a range of issues. What problems do immigrants face in their host countries? Should wealthy countries limit numbers of asylum seekers or do they have a moral obligation to help? Would legalising all migration stop the problem of smuggling and trafficking? Does migration lead to cross-cultural understanding or a dilution of ancient traditions?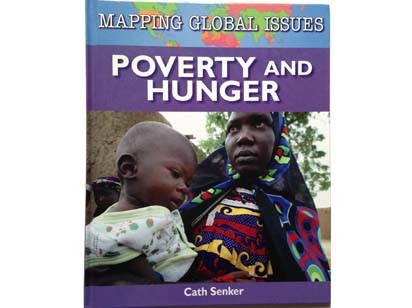 Poverty and Hunger
This title describes the worldwide problem of poverty and food shortages that affect the population. It includes current statistics, maps and charts.
Refugees
This title look at why people become refugees, the impact they have on society, and the attitudes of the media and the general public towards them.
Moving to Britain from Somalia
This is one of four titles in this series that I wrote; Howard Davies took the photos. We worked closely with Fahad (featured on the cover) and allowed him and his family to tell their story.
Age group: 7-9
Publisher: Franklin Watts, 2008
Global Questions: Why Do People Seek Asylum?
One of several books that I have written about refugees. I aim to present different viewpoints in a non-judgemental way as a basis for discussion.
Age group: 11–14
Publisher: Franklin Watts, 2008
Our World Divided: North and South Korea
There are few educational books on that provide the background to the current conflict between North and South Korea, so this was a fascinating title to research.
Full list of global issues titles
Far From Home: Refugees and Migrants Fleeing War, Persecution and Poverty (Hachette Children's Group, 2017)
Privacy and Surveillance (revised edition, Wayland, 2016)
Charities in Action: Improving Healthcare (Raintree, 2012)
Privacy and Surveillance (Wayland, 2011)
Our World Divided: Israel and the Middle East (Wayland, 2011)
Mapping Global Issues: Immigrants and Refugees (Arcturus, 2011)
Mapping Global Issues: Poverty and Hunger (Arcturus, 2011)
Our World Divided: North and South Korea (Wayland, 2011)
Real Life Heroes: Stories of Asylum Seekers (Franklin Watts, 2010)
Voices: Violence (Evans Brothers, 2009)
How Can We Save Our World?: Sustainable Transport (Franklin Watts, 2009)
The Global Village: Migration and Refugees (Evans Brothers, 2008)
Talk about Racism (Wayland, 2008)
Global Issues: Refugees (Wayland, 2008)
Why Do People Seek Asylum? (Franklin Watts, 2008)
Ethical Debates: Immigration (Wayland, 2007)
Countries in the News: Saudi Arabia (Franklin Watts, 2006)
What if We Do Nothing? Poverty (Franklin Watts, 2006)
Immigrants and Refugees (Franklin Watts, 2004)
World Organizations: the World Health Organization (Hodder Wayland, 2003)
21st-Century Debates: Racism (Hodder Wayland, 2003)
Why are People Refugees? (Hodder Wayland, 2003)
Why are People Racist? (Hodder Wayland, 2001)