Nowadays, Stamford Hill is associated with the Orthodox Haredi Jewish community.
Back in the 1930s, it was a 'leafy suburb away from the hustle and bustle of the East End.' Property was cheap and there were lots of houses available. Many first-generation Jewish migrants moved out of the East End to Stamford Hill for a better standard of life. 'It was almost like moving to the countryside' – but with synagogues and kosher shops.[1]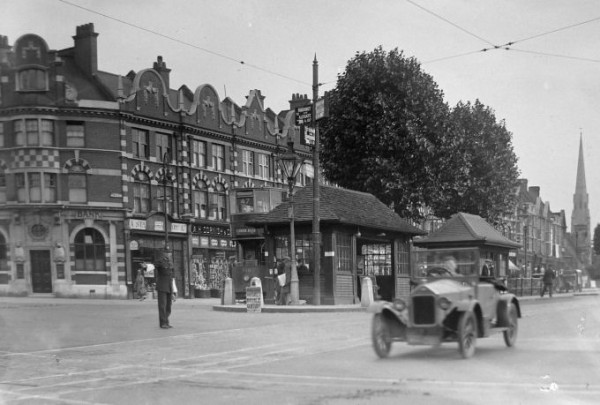 Visiting Zeida and Booba
A young girl in the 1940s, my aunt Joan Cohen described visiting her Zeida and Booba – grandfather and grandmother Davis and Fagah Senker – in their substantial Stamford Hill home. Zeida was a successful businessman, having arrived in England around 1900 'presumably with nothing – or very little. He ran a wholesale shoe business from a warehouse in Shoreditch. It was referred to as The Business. My father and aunt also worked there.'
House of mysteries
For Joan, 121 Clapton Common was 'a romantic house full of mysteries and secrets.' Much of it was out of bounds to children. 'If you entered by the main front door, you mounted a grand flight of steps to the reception rooms. We never ever did that. Our entrance was down a few steps to the "area" rooms where my grandparents spent their days.'
High tea
'This was where we had our tea – oh, how I loved those Sunday teas at my grandparents' house! There was challah with cream cheese and rye bread with smoked salmon, and also Heinz tinned vegetable salad and baked beans.' A good mix of Eastern European nosh and the highlights of British cuisine. 'My culminating pleasure was a delicious vanilla wafer biscuit – only one was allowed!'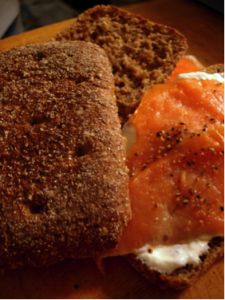 Posh rooms
'Upstairs on the first floor, the rooms were posh. I don't think they my grandparents used them at all. The dining room was at the back of the house. Three or four tall windows overlooked the garden. There was a long, oval, highly polished mahogany table, surrounded by ten or twelve chairs richly upholstered in blue and silver.'
The speaking tube
In the drawing room was the speaking tube. 'The speaking tube must have been installed for the family who had lived there earlier. It connected to a tube and a series of bells which dangled on the kitchen wall. If you blew away the cobwebs from the mouthpiece, you could speak down it and pull the cord that activated the appropriate bell. But, if you did, you might hear indignant shouts from below and risk being forcibly removed from the room or even punished by a "good hiding" if you did it too often.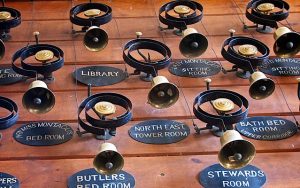 'My grandparents and Auntie Sophie had bedrooms on the second floor. I don't remember ever seeing them.
Pickles and garlic
'The garden was tended proudly by Zeida. He loved to grow vegetables. There was a glass frame near the house, where he grew cucumbers for my grandmother to pickle. Zeida also grew garlic in a sizeable patch not near to the house, because Booba complained of the awful smell.
Booba at home
'Unlike Zeida, Booba rarely left the house, except for occasional shopping trips to the local shops which were run by other Jews. Consequently, she had little opportunity to learn English. There were no organisations in place where she could go to meet other immigrants who wanted to learn the language. Obviously our lack of a common language hindered communication between us.
'Booba was a bright, literate woman who read voraciously in Yiddish. Yet her role in the household was for practical purposes that of a servant. She would be the last to join us at table for a meal and hardly sat down at all during the course of it. She anticipated our needs to the extent that if she noticed my father looking round for something, she would get up and walk the length of the table to pass him the salt.
Poor health
'Another reason why she stayed at home was her continual poor health. Unlike Zeida, she was thin and frail-looking. Strangely, she outlived Zeida by several years. He suffered from heart problems and died when he was in his sixties. She survived into her seventies.'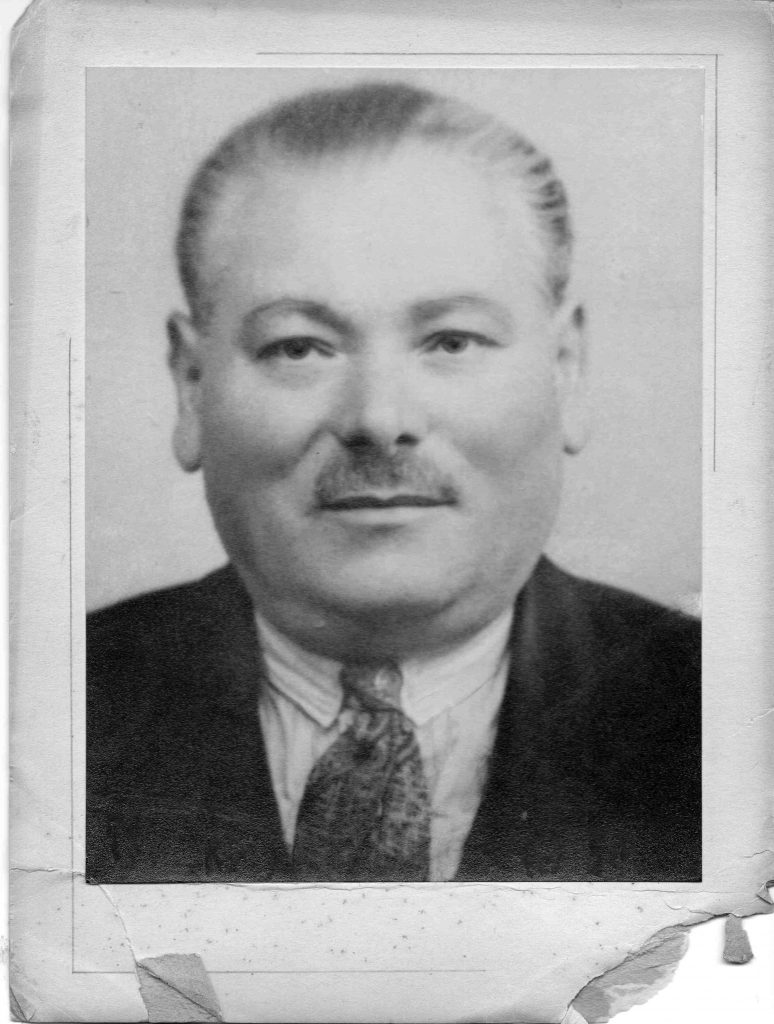 Joan's evocative description indicates the comfort in which her Zeida and Booba lived. Although most Jewish migrants were not so well-off, my great-grandparents were not exceptional. The first generation tended to focus on business as a route to economic progress and many established successful enterprises.[1] How did they do so well? Were the economic circumstances fortuitous? Was it their ability to blend in with the majority white population outside the home?
The right to work
Or perhaps it was merely the right to work. Then as now, it wasn't easy to get to the UK. But at least when refugees arrived, they could go to work immediately. No long, torturous process of seeking asylum and living in limbo waiting for the state to decide whether you had a genuine reason for leaving everything behind and risking your life for the chance of a better one.
These are some of the questions I'm considering at the moment.
Thank you to Joan Cohen for her memoir, April 2020
[1] https://jwa.org/encyclopedia/article/britain-nineteenth-and-twentieth-centuries
[1] https://www.hackneycitizen.co.uk/2016/09/09/stamford-hill-jewish-community-hackney-museum-exhibition/
and https://www.british-history.ac.uk/vch/middx/vol10/pp145-148