At a time when the future seems so uncertain, it might feel reassuring to look back to the past. As an author of non-fiction titles, I've often found myself delving into history. But I know little about the background of my own family.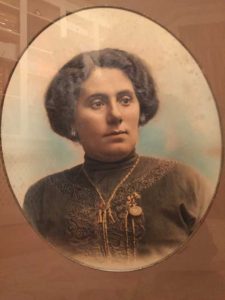 Far From Home
For many years, I have been involved in voluntary work with refugees. Since winning the 2018 Educational Writers' Award in 2018 for Far From Home, I have wanted to write another title about refugees. I needed to find a unique angle for the book.
Aliens
It was only after I became involved in refugee work that I became conscious of my own family history. In the early 1900s, my great-grandparents fled the pogroms in Russia, Poland and Romania to start a new life in the UK. The British government called them 'aliens'.
Facing my past
With much of the publishing world on furlough and some spare time in my schedule, it felt like time to put these two ideas together. I would research my own family history and relate it to the story of refugees today. Similar to my ancestors, people who have fled Syria are building a new life in the UK. Talking to a first-generation Syrian refugee is a bit like meeting my great-grandmother.
Ancestry.com
Where to start? Ancestry.com, of course. I began to build my family tree, although loose transliterations of foreign names made it challenging. My grandfather was named Sender, which officials deemed too weird. So they changed it to Samuel, a more typical Jewish name. Chaika was anglicised to Clara, Beila to Bea, Fagah to Fanny. I started to get the hang of it.
A 73-year-old arsonist
My successful novelist friend Simon Edge advised me to cast the net wide for extraordinary stories that would draw in readers. I connected with Gerry Senker, a third cousin in the USA – we share great great grandparents.
Gerry's great grandfather Max and his brother, my great grandfather Davis, made the journey across Europe from Botosani in Romania to the UK around 1900. Max travelled on to the USA and to a life of notoriety, filing twice for bankruptcy. Aged 73, Max was jailed for attempting to set his competitor's shoe store ablaze. Extraordinary indeed.
Although inept in business, Max excelled at fathering children. He and his wife Chaike produced seven healthy offspring, who lived reasonably happy and productive lives.
Archetypal 'aliens'
In contrast, my Senker and Goldberg relatives who settled in the East End of London have so far proved rather typical. They started out as pedlars, working themselves up to become store owners and eventually taking charge of sizeable enterprises.
I'm just starting to scratch the surface though. I am searching for the little-known histories of women recorded officially merely as housewives, digging up rivalries between Russian and Polish families, and evidence of undiagnosed trauma among the survivors of the horrific pogroms. Perhaps the past is not so reassuring after all.