Migrant English Project (MEP) is run by volunteers. It is a safe space where refugees and migrants can learn English.
A short report for MEP by Cath Senker, Amy Clarke and Ben Rogaly[1]
All names have been changed.
1 What is MEP?
Migrant English Project (MEP) is a place to learn, find support and make friends. A small group of volunteers set up MEP at the Cowley Club in 2003. They wanted to make a safe space where refugees and migrants could learn English. Marco says:
I remember…for the first 3 or 4 months, it was just us, four of us in the Cowley, eating all the biscuits and waiting for this asylum seeker to come to the door. …We started getting two referrals from the refuge, two women, and one from Congo and one from Chile, and then…we started getting people.
2 Where we are from
The students and volunteers at MEP come from many countries all around the world. We talked to students from Ethiopia, Syria, Iran, Iraq and Chile. We spoke to volunteers from Ireland, the UK, Malaysia, Italy, Lebanon and Sudan. All the volunteers we interviewed come from outside Brighton and Hove.
3 Feelings about Brighton
Students said they liked living in Brighton and Hove. Farah said:
To be honest I really like it and I like everything in Brighton, like people, very helpful, like city, beach, lots of things, yeah.
Zaina felt she had adapted very well to Brighton and Hove 'like as if it is her country.'
But people are not always friendly to their neighbours in Brighton. Lucia told us:
In my country we used to be like very friendly people, you leave your doors open, neighbours coming in and out, children playing together, and…here it was totally…different.
Volunteers like the city too, but they are aware there are problems. James has lived in Brighton for 30 years. He noted:
In Brighton, like everywhere, there's a lot of poverty.
And Brighton does not have as many people from different countries and heritages as many other cities in the UK. Asmaa and her husband chose to move to Brighton:
We thought it had the right vibe and was diverse – although it turned out not to be as diverse as I had thought. It's become more so over the past 10 years.
4 Coming to MEP
Why students come
Students come to MEP to learn English and to mix with different people.
The students talked about what it was like when they first came to MEP at the Cowley Club. Most said they had a warm welcome. For Kia, it was exciting. She found everyone very kind and helpful. Khalil noticed there were people from many communities:
This helps us to meet other people from different cultures and different people from other cultures, yeah. …it was not only language…it's interesting too talking to people. …It was the first time for me to know people from Africa.
Zaina felt that the relationship between teachers and students was not like the traditional teacher–student relationship:
The teacher speaks to me kindly and quietly, and even if I make mistakes, they correct me and they comfort me and reassure me that it's okay.
Lucia had dyslexia. No one was able to help her until she met her teacher at the Cowley Club:
I told her I have this problem, and she said don't worry…because…she understands that, and so she was starting to teach me in a different way.
Nadia was so impressed that MEP was run by volunteers that she decided to become a volunteer herself:
They told me teachers are volunteers. And I was amazed that they spent time to teach adults and children and cook and help people about anything. And I just thought this is an amazing thing. …And from then till now I volunteer in Jubilee Library.
Students who come to MEP really enjoy it. Kia explained that when she was at school in her country, she hated Mondays because it was the beginning of the school week. But coming to MEP was different:
I love Monday, because I want to go to, like my family. My children [child]…  still coming too with me, yeah. …He [is] very happy…he likes [it] the same like me, yeah.
Sewing group at Exeter Street Hall (photos Cath Senker)
Why volunteers come
Volunteers also come to MEP to mix with different people. Most told us they wanted to work with refugees and migrants. Tina had worked with Syrian and Sudanese people before and was keen to do so again. Having travelled a lot in southern Africa, Dave didn't feel he really belonged in the UK any more, and he wished to work with people from around the world.
Nur, who loves sewing, said:
I had a lot of time on my hands…it was something meaningful to be able to help and volunteer…it obviously connected emotionally…because I am, myself, a migrant.
Other volunteers who are migrants had similar feelings.
Several volunteers said they gain as much from volunteering as they give. Asmaa believes:
It's a two-way process for students and volunteers. I think the volunteers get a lot out of working with the students – they learn a lot about other people and cultures.
Over time, relations often go beyond simply teacher and student. Volunteers and students become friends. For Tina:
I think some of the people that I've taught have kind of moved into the friendship realm rather than student.
Online support
When lockdown started in March 2020, MEP had to stop classes at the Cowley Club and quickly set up new kinds of support. Sara formed a WhatsApp group for the students and volunteers:
People should not be sitting alone and lonely and unsupported and that's what pushed me to want to, you know, to have the WhatsApp group so that there's always somebody they can contact to say, 'help me'.
The volunteers started offering online lessons. For Khalil:
It was very, very meaningful…that somebody's calling us and asking about us, that gave us a very great feeling, that somebody's asking about you, and supports you during this difficult time.
For some students, like Farah, online lessons were convenient:
Especially for lots of…housewife women, it's good even if you have children as well. It's better, and maybe cheaper – if you need to go out…you need money for travelling, yeah.
Others find it hard to learn online. For Farid:
Being in a group in a classroom is a good feeling…I feel confidence and don't feel alone. Staying at home on the internet on my own is not comfortable, so it's better to be in a group.
Volunteers found it hard not meeting face-to-face too. Louise commented that 'it's very frustrating not being with other people; I really enjoyed the social aspect.'
Exeter Street Hall
In September 2020, MEP set up at Exeter Street Hall, with a small number of teachers giving one-to-one classes to beginners. The sewing group met in the afternoons. Marion said:
When we got to Exeter Street Hall, I was happy to teach 1:1. Freezing, because the windows were open, but well organised. Quieter, but lighter.
For Cara, 'it was an expression of faith that things could continue, no matter how inadequately'.
James felt that setting up at Exeter Street Hall during the pandemic was 'important for us psychologically as MEP as well as the people coming.' It provided the human contact that everyone was missing.
Students liked the large, safe space but it was less easy to reach than the Cowley Club. As Farid commented:
The location is far away from the town centre and there are not very many buses running out that way.
Lucia was happy to come to the sewing group:
I am very lucky that when they opened the sewing class in the new place they…remembered me and they invited me to go there and I have been so happy.
But with just a few people at the hall, she found it less fun and friendly than the Cowley Club.
How can we improve MEP?
Students have excellent ideas to improve MEP. Several people said that newly arrived refugees need practical information about life in the UK and about Brighton and Hove. Farid explained:
When they come to this country, they don't have anything, any knowledge about the system in this country.
Royal Pavilion, Brighton (photo Flickr, Creative Commons)
Nadia found it hard to understand the rules of the road and how to use bank cards because the systems are different in her country. Zaina is new to Brighton and said,
I would love to know more about the history of Brighton, the tourist attractions in Brighton.
Several students said that they would like help with IT and computers.
Some volunteers also thought MEP could help students more when they first arrive and to teach IT skills. Asmaa feels a creche would be useful. Louise thinks it would be lovely to offer all the activities we had before the pandemic, such as cooking, poetry and story-reading. Sara pointed out that we would need a bigger space and more resources to offer more.
5 Hope and solidarity
MEP gives students hope. For Kia, education provides hope for the future, while for Farid, learning English gives him confidence to communicate and solve problems independently. Zaina said:
Without the language I feel like I'm…lost in the sea. … [MEP has] given me a sense of hope and encouragement.
Nadia felt the MEP WhatsApp group gave her feelings of hope during the early days of the pandemic:
[In the] WhatsApp group we shared food, pictures, our opinion and I felt I was with them in the Cowley Club!
Volunteers also told us MEP gives them a sense of hope. For Tina 'the open democracy of it is very, very stimulating'. Callum believes it 'gives you hope that people can live together better, that we can welcome strangers into our communities'.
James talked about solidarity between volunteers and students – how they support each other:
If [students] see you're having a hard time, they'll ask – how are you feeling? [There's] real interest and concern.
Nina summed it up as:
the warmth…and kindness…that I'd always associated with MEP that, you know, not just being somewhere where people come and learn a bit of English, much more than that, being about being this sort of warm, welcoming, buzzy, inviting space.
For Marco, solidarity is about creating a safe space for volunteers and students to be together:
it's that kind of solidarity…we always say eating food together around a table, you know, sometimes you've got a situation you get like 4 or 5 of you and you've got 4 people from different countries, do you know what I mean? It's that eating food, it's that basic. …I think that's how you build solidarity, you know, how you bring people together, not by sitting around talking about politics, but actually you know, cleaning the toilet together or cooking together, or eating together.
Community solidarity
Nadia spoke of acts of solidarity in Brighton and Hove during the pandemic. She is a member of the International Women's Group:
Even in lockdown they provide medical treatment and provide food bank for the people who are in self isolation and they help people a lot.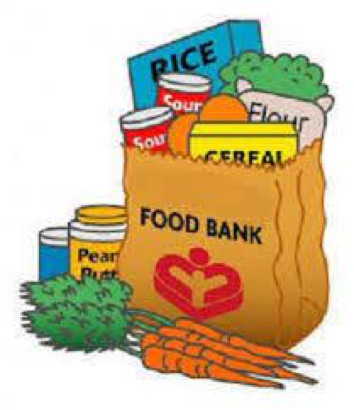 Khalil takes part in activities with other communities in Brighton and Hove through his church.
I remember…a meeting for different communities and each community had to make his own food. …Yeah, it was a wonderful experience.
Volunteers talked about different forms of solidarity action in Brighton and Hove. Some projects support refugees, such as Hummingbird Project Brighton and Thousand 4 £1,000.
Sara felt that community spirit developed during the pandemic in a way that she hadn't seen before in England. People set up local WhatsApp groups so that neighbours could help each other. Someone in Sara's local group donated a computer for an MEP student.
So yeah, I think it is quite a community, I don't know how much of this is happening in the rest of country but in Brighton. …I've felt that a lot, especially this year.
Asmaa felt the same way:
It's like lots of places in Brighton – we have a Facebook page for our neighbourhood and people are always offering help. Like if someone's moved into a new place, and they need kitchen utensils or even an oven, and someone will offer to give them things.
Volunteers and students help each other through MEP, and some people support each other in their community in Brighton and Hove. As Marion said, it offers some hope:
Hope for humankind in general, I'm not so sure. Hope in the sense that it's somewhere for people to feel they're not alone. Small contained hope in [a] small context.