Cath Senker - Author, editor, teacher
With 30 years' experience in publishing, I have written nearly 170 books for children of all ages, from history, biography, global and social issues to world religions, human geography and environmental topics. I also write for adults. In 2017, I published Stranded in the Six-Day War (see below).
In December 2018, Far From Home, Refugees and Migrants Fleeing War, Persecution and Poverty won the 2018 Educational Writers' Award.
I edit children's educational, trade and  fiction titles; adult non-fiction and craft books; academic reports and online materials. I currently commission and edit the RLF Consultant Fellow blogs.
I am a Student Academic Success Advisor at the University of Sussex Business School, offering academic advice to students in one-to-one and group sessions.
Also, I'm a Royal Literary Fund Consultant Fellow, running writing development workshops for university students. I teach English to refugees and migrants at the Migrant English Project.
Stranded in the Six-Day War
The extraordinary story of the 14 merchant ships trapped in the Suez Canal at the start of the Six-Day War in June 1967.
Listen to a podcast about the story. Watch the Al Jazeera documentary.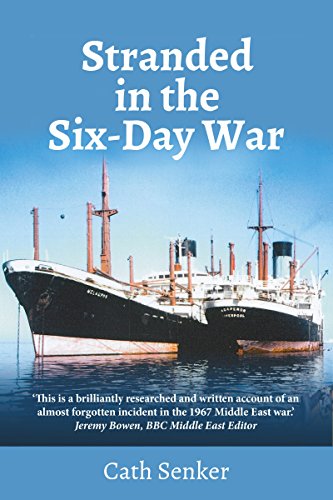 During the lockdown, readers have been looking for titles that reflect their experiences. I've had a small flurry of interest in Stranded in the Six-Day War. People see some similarity between being marooned on a ...
Read More

→
At a time when the future seems so uncertain, it might feel reassuring to look back to the past. As an author of non-fiction titles, I've often found myself delving into history. But I know ...
Read More

→
Volunteers set up services for refugees in northern France As the Care4Calais volunteers set up to distribute jumpers to refugees in northern France, R comes over to say hi. It's lovely to see the likeable ...
Read More

→