Cath Senker - Author, editor, teacher
With 30 years' experience in publishing, I have written nearly 170 books for children of all ages, from history, biography, global and social issues to world religions, human geography and environmental topics. I also write for adults. In 2017, I published Stranded in the Six-Day War (see below).
In December 2018, Far From Home, Refugees and Migrants Fleeing War, Persecution and Poverty won the 2018 Educational Writers' Award.
I edit children's educational, trade and  fiction titles; adult non-fiction and craft books; academic reports and online materials. I currently commission and edit the RLF Consultant Fellow blogs.
I am a Student Academic Success Advisor at the University of Sussex Business School, offering academic advice to students in one-to-one and group sessions.
Also, I'm a Royal Literary Fund Consultant Fellow, running writing development workshops for university students. I teach English to refugees and migrants at the Migrant English Project.
Stranded in the Six-Day War
The extraordinary story of the 14 merchant ships trapped in the Suez Canal at the start of the Six-Day War in June 1967.
Listen to a podcast about the story. Watch the Al Jazeera documentary.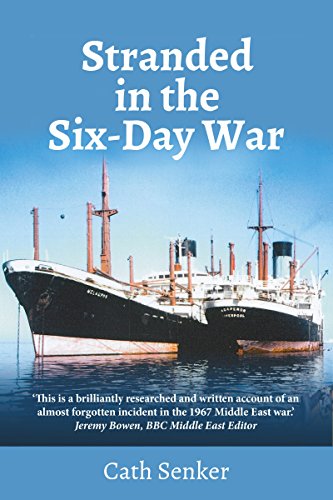 Just metres away from a roundabout in Calais, a bunch of boys are playing an ad hoc cricket game. Another group warm themselves by a small wood fire – later, they'll cook a meal on ...
Read More

→
When US philatelist Eric Carlson found an unusual stamp on EBay, he 'stumbled upon the remnants of a forgotten bit of world history, about a stranded convoy that built a community at the center of ...
Read More

→
Since I wrote Stranded in the Six-Day War, people from around the world have been getting in touch with me. They tell me about their activities to keep alive the story of the ships stranded ...
Read More

→