Cath Senker - Author, editor, teacher
With 30 years' experience in publishing, I have written nearly 170 books for children of all ages, from history, biography, global and social issues to world religions, human geography and environmental topics. I also write for adults. In 2017, I published Stranded in the Six-Day War (see below).
In December 2018, Far From Home, Refugees and Migrants Fleeing War, Persecution and Poverty won the 2018 Educational Writers' Award.
I edit children's educational, trade and  fiction titles; adult non-fiction and craft books; academic reports and online materials. I currently commission and edit the RLF Consultant Fellow blogs.
I am a Student Academic Success Advisor at the University of Sussex Business School, offering academic advice to students in one-to-one and group sessions.
Also, I'm a Royal Literary Fund Consultant Fellow, running writing development workshops for university students. I teach English to refugees and migrants at the Migrant English Project.
Stranded in the Six-Day War
The extraordinary story of the 14 merchant ships trapped in the Suez Canal at the start of the Six-Day War in June 1967.
Listen to a podcast about the story. Watch the Al Jazeera documentary.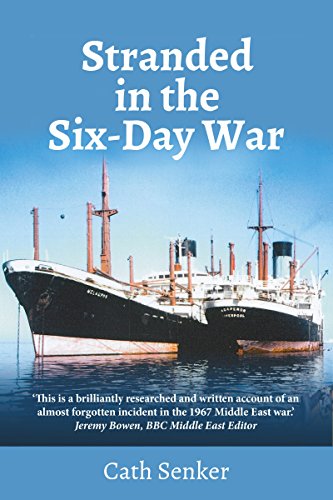 I've just read Why I'm No Longer Talking to White People About Race by Reni Eddo-Lodge. All white people should read Reni Eddo-Lodge's book, even if they are anti-racists. Especially if they are anti-racists. For ...
Read More

→
Nowadays, Stamford Hill is associated with the Orthodox Haredi Jewish community. Back in the 1930s, it was a 'leafy suburb away from the hustle and bustle of the East End.' Property was cheap and there ...
Read More

→
My paternal grandmother was one of eight children, and I have innumerable second cousins. I've never got to know many of them. But during lockdown, several of us shared a similar idea to research family ...
Read More

→