Cath Senker - Author, editor, teacher
With 30 years' experience in publishing, I have written around 170 books for children of all ages, from history, biography, global and social issues to world religions, human geography and environmental topics. I also write for adults. I'm available for new book commissions.
In December 2018, Far From Home, Refugees and Migrants Fleeing War, Persecution and Poverty won the 2018 Educational Writers' Award.
I edit children's educational, trade and  fiction titles; adult non-fiction and craft books; academic reports and online materials. I currently commission and edit the Royal Literary Fund (RLF) Consultant Fellow blogs.
I am a Lecturer in Academic Skills at the University of Sussex Law School, offering academic advice to students in one-to-one and group sessions, and undertaking research.
I teach English to refugees and migrants at the Migrant English Project and run a story-reading group for the students.
Stranded in the Six-Day War
The extraordinary story of the 14 merchant ships trapped in the Suez Canal at the start of the Six-Day War in June 1967.
Listen to a podcast about the story. Watch the Al Jazeera documentary.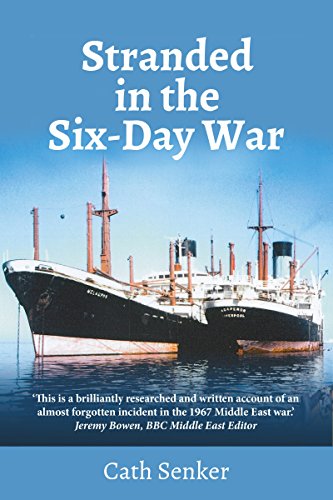 Here's a report I wrote as part of the Hopeful Solidarities research project Cath's report_v4
Read More

→
Migrant English Project (MEP) is run by volunteers. It is a safe space where refugees and migrants can learn English. A short report for MEP by Cath Senker, Amy Clarke and Ben Rogaly[1] All names ...
Read More

→
Compiling a catalogue of stamps issued some 50 years ago is a challenge. Issued in small quantities, usually fewer than 200, some of them fade if exposed to light. The Great Bitter Lake Association Stamp ...
Read More

→