Cath Senker - Author, editor, teacher
With 30 years' experience in publishing, I have written around 170 children's books, ranging from history, biography, global and social issues to world religions, human geography and environmental topics. I also write for adults. You can buy Stranded in the Six-Day War here. 
I am part of the Hopeful Solidarities project team, which explores spaces and possibilities for hope and solidarity in Brighton and Hove. Photography gallery here. We are collaborating with QueenSpark Books to create a book about migration in our city.
In December 2018, Far From Home, Refugees and Migrants Fleeing War, Persecution and Poverty won the 2018 Educational Writers' Award.
I edit children's educational, trade and fiction titles; adult non-fiction and craft books; academic reports and online materials. I commissioned and edited the Royal Literary Fund (RLF) Consultant Fellow academic writing blogs.
I am a Lecturer in Academic Skills at the University of Sussex Law School, offering academic advice to students in one-to-one and group sessions, and undertaking research.
I teach English to refugees and migrants at the Migrant English Project and run Story Tree, an RLF-funded story-reading group for refugees at Jubilee Library, Brighton.
Stranded in the Six-Day War
The extraordinary story of the 14 merchant ships trapped in the Suez Canal at the start of the Six-Day War in June 1967.
Listen to a podcast. Watch the Al Jazeera documentary. Watch the France TV film (in French).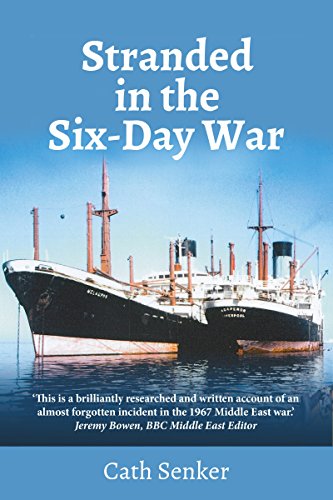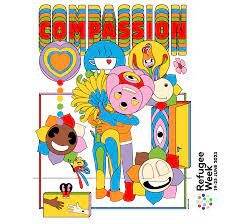 'Thank you for coming in yesterday. The children really enjoyed your session and we've raised lots of awareness and money for Care4Calais which is wonderful.' Rhona Sykens, Year 5 teacher, 23 June 2023 For the ...
Read More

→
In April 2023, on the 25th anniversary of the Good Friday agreement in 1998, I was invited to speak in a podcast about Irish history for an ALCS Reteach podcast. Reteach is a fantastic toolkit ...
Read More

→
When I'm talking to friends and acquaintances from war-torn countries, I don't ask why or how they escaped. After many months, one friend shows me a video of their bombed home in Damascus. A young ...
Read More

→