Cath Senker - Author, editor, teacher
With 30 years' experience in publishing, I have written around 170 books for children of all ages, from history, biography, global and social issues to world religions, human geography and environmental topics. I also write for adults. I'm currently working on a book to help children develop their writing skills.
In December 2018, Far From Home, Refugees and Migrants Fleeing War, Persecution and Poverty won the 2018 Educational Writers' Award.
I edit children's educational, trade and  fiction titles; adult non-fiction and craft books; academic reports and online materials. I currently commission and edit the Royal Literary Fund (RLF) Consultant Fellow blogs.
I am a Student Academic Success Advisor at the University of Sussex Business School, offering academic advice to students in one-to-one and group sessions. Also, I'm an RLF Fellow at the University of Brighton.
I teach English to refugees and migrants at the Migrant English Project.
Stranded in the Six-Day War
The extraordinary story of the 14 merchant ships trapped in the Suez Canal at the start of the Six-Day War in June 1967.
Listen to a podcast about the story. Watch the Al Jazeera documentary.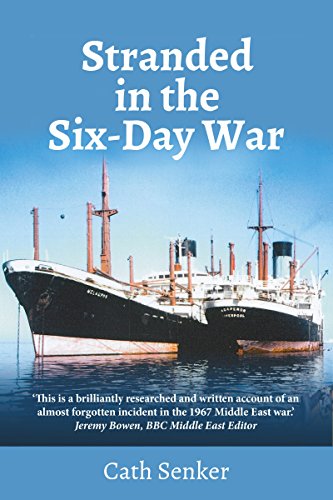 On 23 March, strong gusts of wind drove the giant Ever Given completely off course as it passed through the Suez Canal. A sandstorm created poor visibility, affecting navigation. The vessel ran aground, its vast ...
Read More

→
When I came across the story of the ships stranded in the Suez Canal for 8 years, I felt that this little-known story of international solidarity should be better known. Now I believe it is. ...
Read More

→
When I was young, I quizzed my granny Bea Senker about her childhood in the East End. An enthusiastic socialist, I hoped to hear heroic stories of my forefathers joining the mass protests to stop ...
Read More

→